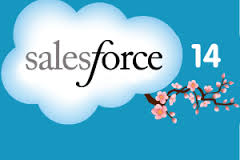 We always look forward to new Salesforce releases at Red Argyle. Here's a round-up of some upcoming features in Salesforce's Spring 14 release, and how they will help us build better apps:
For Managing and Measuring Apps
Developers can now delete certain components from their packaged apps. This has been a long-hoped-for feature among app developers because, until now, there has been no housekeeping opportunities after an app is released. While users of said apps will not notice any changes, developers now have a chance to "clean house" with every new release, streamlining the app and making it easier to support and maintain over the long-term.
A new Usage Metrics pilot program is also rolling out. This will allow app builders to start gathering more detailed information about if, when and how their apps are being used across all installations. Feature specific and overall usage trends are vital signs when checking the health of an app in its install base. For the pilot, these vital signs come in the form of the number of records stored in each custom object, and the number of times each Visualforce page in the app was accessed. While these aren't surgical-level details like other web analytics packages, it's a step in the right direction toward making good decisions about an app's usage and trends.
For Configuring Apps
Salesforce's Analytics API will now be available through Apex, which means native apps can access reporting information. Why do I mention this under the section "for configuring apps"? Not only can the data in a report be used in an app, but the structure of that report can be used for configuration – handy for defining fields and their sequence in a user interface or maybe letting a nightly job determine if it needs to run based on checking the number of records in a report.
For Making Apps More Collaborative
A plethora of Chatter functions have been accessible in code – far too many to outline here. Suffice it to say that if you wrote an app that included Chatter functionality, odds are you need to write fewer work arounds and can add functionality much more easily with the latest release. Updates include both new commands to execute processes and new data points that apps previously did not have access to. This combination will open the door for new levels of redefining the Chatter experience in custom apps.
For Presenting Apps in Salesforce
Salesforce Canvas apps (non-native applications combined with a development toolkit, allowing them to render as if they are native to Salesforce) can now be exposed as publisher actions and feed items. In other words, apps will  continue to become more prevalent in the user's activity stream, improving a user's experience with Chatter as not only a place to collaborate, but also as a place to be notified of when and how to interact with other systems. Chatter continues to evolve beyond an "activity stream" into an "interaction hub".
As always, we welcome these and all the Spring '14 features with open arms and regard them as tools to make our work better for the organizations we build apps for. What can we build for you?